Swimming Pools
Europe
Let us guide your back garden one-piece pool ideas and ordering by phone.
Europe's Premier Swimming Pool Dealer!
MY POOL DIRECT swimming pool range will transform your back garden and UPGRADE YOUR FUN! We offer nearly 100 different Buy-now pool styles and Bespoke pool models featuring a plain pool shell or stunning metallic colour finish options.
Low cost and durability of fiberglass swimming pools is sweeping the UK and Germany due to increased backyard recreational activities. Isn't it time to plan YOUR dream pool?
Once you have reviewed the swimming pool specs and photos on this website, please Place A Phone Order from anywhere in Europe: +44 (0)1268 7104250
FIBREGLASS
Plain or 3D Metallic Finish options in a variety of pool shell (basin) fabrications.
SKIMMER
Many Sizes and Colour Finish Options when purchasing a pool package.
OVERFLOW
"Infinity" swimming pool BESPOKE Design in your choice of colour finish.
DIY Inground Pool Kits are customisable to any design idea, so go ahead and dream a little! We also offer a large variety of standard swimming pool shapes and sizes. Please review the Swimming Pool Accessories that come with ALL pool kits and packages.
Unrivaled service & competitive pricing on inground pool kits! Order by Phone for delivery throughout Europe: +44 (0)1268 7104250
INCLUDED
DIY pool kits include everything for the pool build, pump pipe fitting, filtration, and lighting.
OPTIONS
Additonal choices may be available, including basin materials, colour finishes, and upgraded accessories!
TECH WALL
Optional product purchase; The all-in-one pool digital pool filtration solution.
The Bespoke Dura Polymer Swimming Pools are shipped manufacture-direct and are available in Sizes up to 4M x 10M with Depth ranging from 1.2M up to 1.5M (constant depth). We can also offer sizes up to 18M x 6M with depth up to 1.8M, if built on-site at your location.
Our Bespoke Dura Polymer Swimming Pools are available in various shapes from the most popular rectangular to oval or round.
Once you have reviewed the swimming pool specs and photos on this website, please Place A Phone Order anywhere in Europe: +44 (0)1268 7104250
POOL DESIGNER
The swimming pool design tool is best used on a Desktop PC or Tablet. Select Shape & Size, Stairs, and Upload Files/Docs.
ORDERING
You may also send your requirements to us via email to: sales@mypooldirect.com or even Chat with us via Facebook Messenger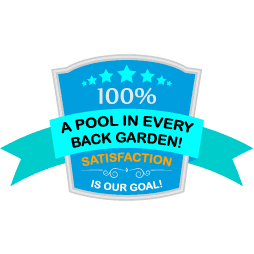 Manufacturer-direct Pool Sales & Supply

MY POOL DIRECT is the trusted one-piece inground pool retailer in Europe. Our spectacular swimming pool sales center is deep in the heart of the United Kingdom, located in Essex. MY POOL DIRECT supplies residential homes and commercial hotels and businesses throughout Europe.
We are a member of the European Pool & Spa Association and stand behind our product manufacturer Warranties* on every swimming pool that we sell.
MY POOL DIRECT's Mission is to provide you with the highest quality pool, products, and services by employing the most "up to date" technology, yet keeping our prices affordable for all EU home and business owners. Read more About Us!

One-Piece Pool Packages

Over 1350 residential and commercial one-piece Fibreglass Swimming Pools have been sold manufacturer-direct throughout the UK and Europe. A beautiful, durable, and affordable DIY Swimming Pool Kit is the perfect venue for back garden quality family time! Please check out these Fibreglass models ...

We have provided Swimming Pool FAQs including, back garden pool installation to help you with your swimming pool purchase.
Once you have read About Us and familiar with our one-piece pool range, please only then CALL SALES: 01268 710425 with your requirements. Our knowledgeable swimming pool sales staff will tailor the perfect package for you – within your budget.