Commercial Pools
B2B Swimming Pool Construction
Commercial Swimming Pool Construction
A major crowd-pulling attraction that appears in any amusement park, hotel facility, fitness centre, or resort is their commercial swimming pools.
Whether it is a splash pad at a children's park or an full-length exercise pool at an apartment complex, who doesn't love lounging and relaxing beside a cool water body? A commercial pool complex is still a favourite gathering spot even with a pool just steps from your backdoor.
Selling and distributing a pool in any business establishment falls under the category of commercial pool sales. This process drastically differs from residential pool marketing and sales and is best handled by seasoned professionals who are well-versed in this specialised field.
MY POOL DIRECT, a UK-based company with over 15 years of pool sales experience, has sold hundreds of back garden and commercial swimming pools across the country. We excel in selling new pools, partial inground remodels, and commercial makeovers and provide the best quality service to hotels, vacation homes, aquatic therapy centres, and more!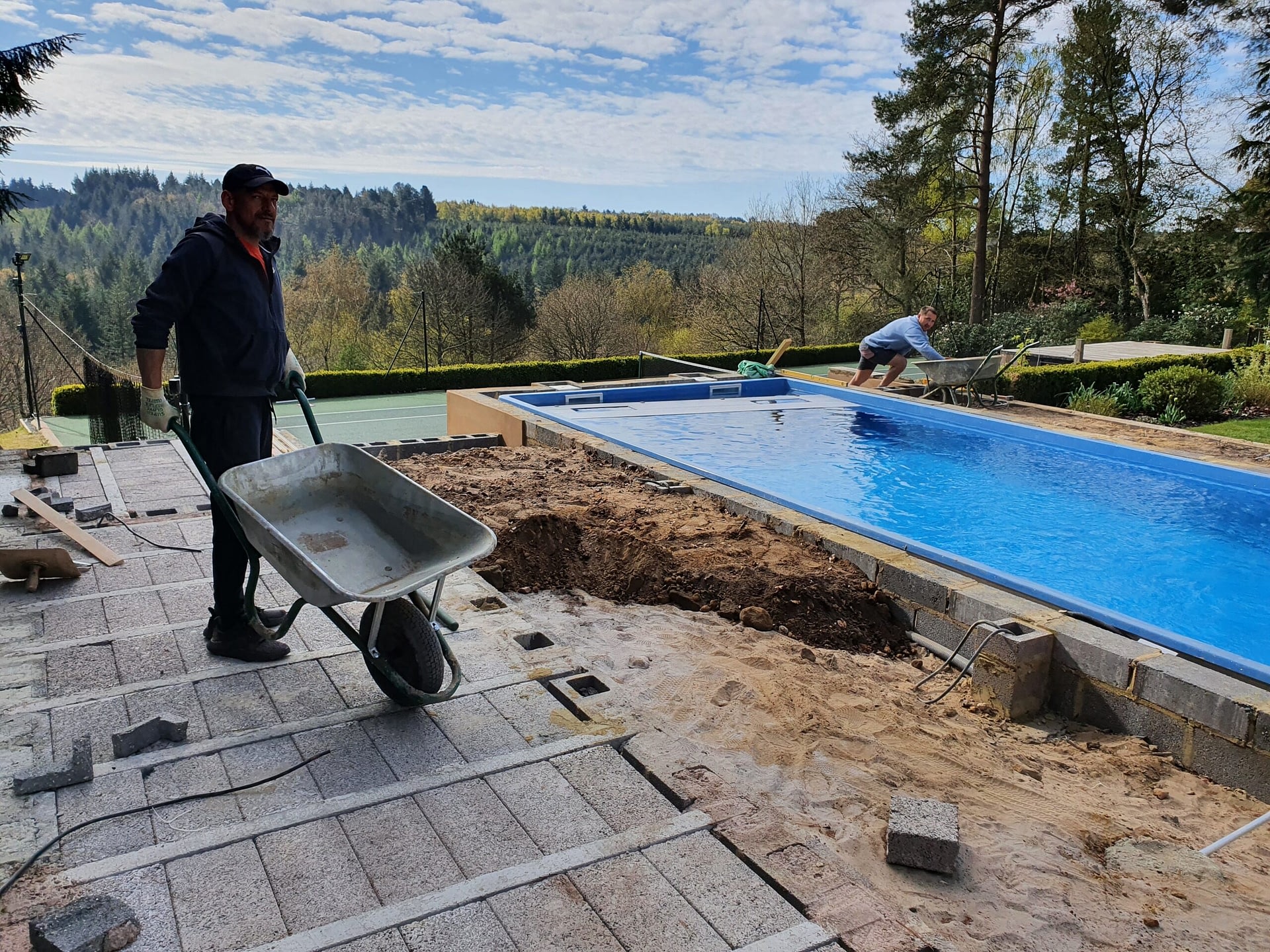 The Commercial Pool Building Process
Depending on the size of your commercial pool, your requirements, and unique features that enhance the area, a commercial pool construction project may take anywhere between 6-12 weeks or more.
Phase 1:

layout and elevations.

After getting the plan approval, the construction begins by setting the elevation and laying out the pool.
Phase 2:

excavation.

The topsoil is stripped and experienced operators dig the site.
Phase 3:

pool base.


A stone or concrete pool bottom is laid to increase the structural integrity of the pool. The drain plugs go through the base.
Phase 4:

plumbing and equipment.


Commercial plumbing systems and all electrical boxes, panels, controls, and conduits are installed in the trench.
Phase 5:

pool arrival.


This is where the magic starts to happen! Your new pool will arrive and be carefully lowered into the hole, access permitting, or Craned into place by a company of your choosing.
Phase 6:

Part-fill the pool.


Now it is time to part fill your swimming pool. The pool will be filled a 3rd high with water and then you will backfill concrete to the same level. This process is important to ensure equal pressure in and out of the pool.
Phase 7:

Tile and coping.


Once the pool shell has been lowered and installed, the depth tile and cast coping is added, which are the standard options for building commercial swimming pools.
Phase 8:

Deck and topsoil.


The pool wooden, tiled, poured or stone deck is crafted or installed with a material of your choice and re-spread the topsoil to get it ready for landscaping.
Phase 9:

Finish and fill.


Water is filled in the pool to the appropriate water line. We balance the water chemistry, and then your pool is ready for your clients.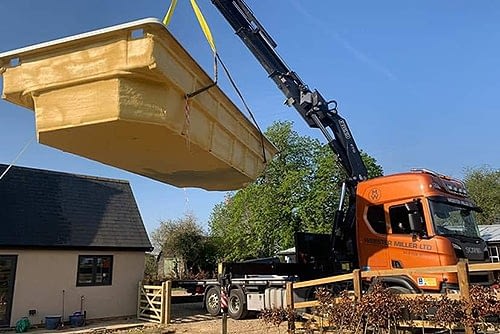 Advantages of Commercial Pool Building

There are multiple pools and related features in water parks, whereas most gyms and fitness clubs have at least one pool. A beautiful exotic pool can add to the value of the commercial property and help increase their revenue.
Relaxing Setting

High-end resorts and exotic holiday retreats tucked away in scenic locations will likely feature an infinity pool, which provides a relaxing setting amidst the picturesque nature. A community health centrecan install a swim spa, so visitors can be soothed by warm jets while basking in the holiday sunshine.
Exercise for All

Seeing a pool in the workplace every day can motivate your employees to take up more training. They can have a refreshing swim session during their breaks or stay after work to enjoy this perk. Those who visit can gain healthier habits and become more physically active.
Stunning Visuals

A well-maintained commercial pool deck catches the eyes of your clients when they step in. If limited space does not allow for small pool installation, consider adding a single outdoor pool feature. You can choose from many aesthetically pleasing options, such as the sheer curtain or a naturalistic waterfall with boulders.
Employee Satisfaction

In today's world, there is increasing competition among companies to hire the best candidates. They offer paid leaves, healthcare, and many incentives to attract new talent. Having commercial swimming pools can entice potential hires to work for you and help retain your top employees.
How Commercial Pools Differ from Residential Pools
Compared to a pool in a single-family home, a similar-sized commercial pool has:
Increased headcount
More cost per square foot
Detailed design information and written specifications
Permits and compliance
Circulation system that accommodates higher bather load
Complex planning for plumbing
Larger commercial-grade equipment
Other Things to Consider When Building Commercial Pools
Become a B2B Partner

Register to become a B2B Partner and gain access to our vast product inventory.

Project Design
Every business has to uphold its image. So when you invest in commercial swimming pools, they must reflect your brand. Hire a commercial pool builder that can work with architects or engineers or has a team to design your pool. If possible, view your options in a 3-D model rendition before the construction begins.
Permits and Inspections
From getting the design and layout approval to the building permits and inspections, there is a lot that goes into commercial pool construction. Choosing a pool builder that provides a comprehensive package will provide peace of mind while you enjoy the best possible pricing from the suppliers and vendors.
Zoning Requirements
Each province and local municipality in the Uk/EU has different regulations for commercial pool construction. Some of them are pool fence barriers, safety covers, alarms, suction entrapment protection, and more. An experienced pool contractor who has vast knowledge about pool safety and state rules can help you comply with the law.
We'd Love to Hear from You!
MY POOL DIRECT has been distributing the Uk's most prestigious swimming pools for over 15 years. We understand that each business has different expectations for its pool projects. We stay with you from conception to the completion and even after to ensure its extended life.
Whether you are looking to add a bespoke one-of-a-kind commercial pool or one of our Pools In Stock to enhance the beauty of your facility, we can do it all. Contact us or schedule a free consultation or visit our BILLERICAY, ESSEX office location.