One-Piece Pool Technology
A pool showcased by MY POOL DIRECT is made of high quality resin, fibreglass and a dedicated pool gel coat. Its durability allows customers to install it outside as well as inside the building. Special gel coat used in production is material with high resistance to UV radiation, chemicals and high temperatures. It creates the most important layer of the product that constitutes the quality of the pool.
The additional protection of the gel coat is special vinyl ester barrier coat. It creates durable antiosmosis layer on the pool preventing from micro damages to the surface. The use of high quality materials and process of tempering ensures that the end product meets the highest standards.
Checking the strength of the pool under the pressure of water is the last stage of the gel coat production check. Purchasing a MY POOL DIRECT One-piece Pool you are sure that you get the PREMIUM quality pool. Our company also uses a special strengthening layer at the bottom of a pool called 'honeycomb'.
Each pool is firmly fastened with a metal ring and additionally insulated with 2 cm polyurethane foam.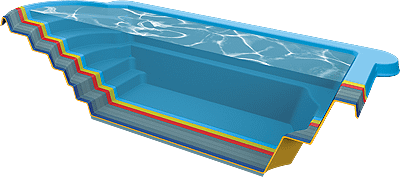 By choosing MY POOL DIRECT One-Piece Swimming Pools you get a guarantee to purchase the highest quality swimming pool confirmed by the world-known certification body TÜV RHEINLAND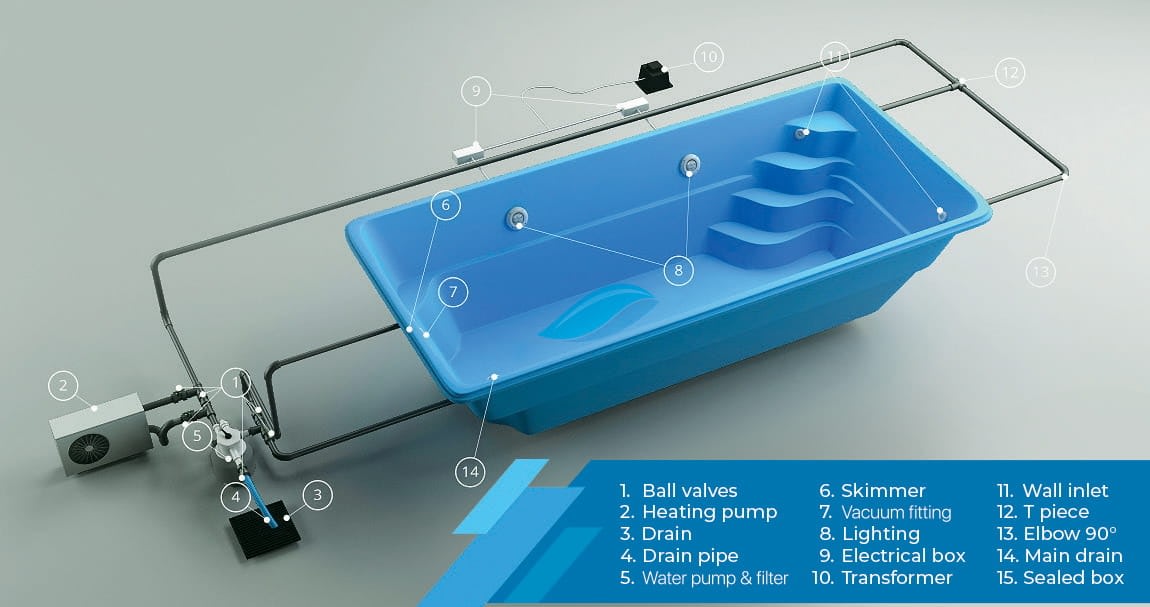 Advanced Filtration System
In your Swimming Pool Delivery you will find a sealed box for the filtration kit. It is a great solution for storing the whole filtration system responsible for the proper pool functioning.
Installing the box gives you numerous benefits: it is soundproof, easy to install, and it takes less space than any other container.